A Review Of The Best Treadmill Brands For Your Home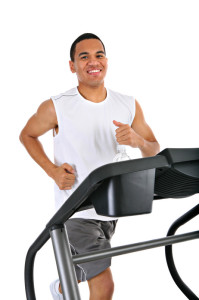 A treadmill is a very popular piece home training equipment that enables you to get your cardio workout in on their own time, and from the comfort of your own home. For those who wish to start exercising at home, a treadmill is one of the best choices to start with because it allows you to tailor your fitness program to your level of fitness. If you're just starting out simply doing 30 minutes of walking each day while you're watch your favorite TV show can do wonders for your health.
The key is to be consistent. Don't expect results without effort.
Treadmills for Training
Walking is a simple method of exercise that you can engage in regardless of your level of fitness. The treadmill can be a good beginning point to start developing your endurance and strength, and can be used for many activities including walking, jogging, and even high intensity interval training (HIIT).
A treadmill is fabulous piece of equipment for interval training because it allows you to effortlessly control the speed of your machine, as well as the incline. This makes it easy for you to take control and set your own desired level of intensity.
One of my favorite programs to do when I was just starting out was to set the machine on hill mode, which is designed to mimic the feeling of running outside where there are constant terrain changes. In hill mode the intensity is adjusted up and down automatically by the treadmill by increasing and decreasing the incline of the running surface.  Many of the models that we recommend below also have personal trainer type mode that allows you to start training for your first 5K or next half marathon with basically the push of a button.
Due to the constant nature of its running surface (flat), and the fact that they're free from pesky nuisances like sidewalk cracks, slippery streets, and ravenous dogs, a treadmill is relatively safe for your tendons, joints and ligaments. This quality has been improved quite a bit in the last few years, as many models now future some sort of shock absorption system under the tread, which is not luxury you'll have when running outside. Treadmills are also a wonderful alternative for rainy days, or days that are too cold for outdoor activity.
No excuses!
At the conclusion of each training sessions most models provide you with relatively accurate data that shows statistics like calories burned, average pace, total distance traveled, average heart rate, etc.  This will discourage skipping sessions by allowing you to track your progress toward meeting your goals.
Although people have different preferences on their training equipment, the treadmill has proven to be better choice for many over other equipment like a stationary bike or elliptical, because the treadmill is one of the best ways to blast calories while building your physical strength. Running and even walking help to build strength in your lower body, your muscles, and your tendons. This can help greatly in reducing the effects of aging, as well as helping you to decrease your chances for injury in day-to-day life.
The Many Benefits of Running:
Heart Health
Relieves Stress
Boost Your Mood
Improved Concentration
Weight Loss
Reduce High Blood Pressure
Reduce The Effects of Asthma
Reduce The Effects of Diabetes
Adds Years To Your Life, and Life To Your Years
Any amount of time you spend on your treadmill will positively impact your health and improve your cardiac health. Generally, running on the treadmill is a better way of cutting calories faster than the other known home based forms of exercise.
Calories Burned Per Hour of Activity
Running (6 mph: 10 min/mile): 816 calories
Elliptical: 735 calories
Bike: 622 calories
Walking (4 mph: 15 min/mile): 400 calories
The Definitive Guide To The Top Treadmills
Always seek the advice of a qualified physician before starting an exercise program to ensure that you do not have any physical limitations that you should consider.