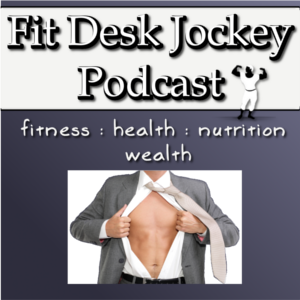 In this session of The Fit Desk Jockey Podcast I have the pleasure of talking with Suzanne from Workoutnirvana.com, a fitness writer, blogger, AND NASM certified personal trainer who loves lifting big heavy weights.
[h5]Suzanne and I chat about:[/h5]
Suzanne's first steps from injury back into the world of fitness
How strength training helped her build far more than just muscle
How the real power of fitness can be found while doing day-to-day tasks
A few of the maddening myths of weightlifting

Girls shouldn't lift weights
Girls should lifts light weights to tone
Weightlifting will make woman gain manlike muscles

How to choose a gym
When to time your gym visit if you're self-conscious or intimidated
And MUCH more!
Get the transcript here: show
[h4]Guest:[/h4]
Suzanne
[h4]Website:[/h4]
[h4]Other Places Suzanne Hangs Out:[/h4]

 On Twitter: @WorkoutNirvana

  Workout Nirvana on Youtube
[notify_box font_size="13px" style="blue"]So what do you think about women and weightlifting? Feel free to leave morsels of wisdom in the comments section below.[/notify_box]
Thank you for taking a moment out of your day to stop by and visit.
Until next time I wish you fitness, health, nutrition, and wealth,
-Matt