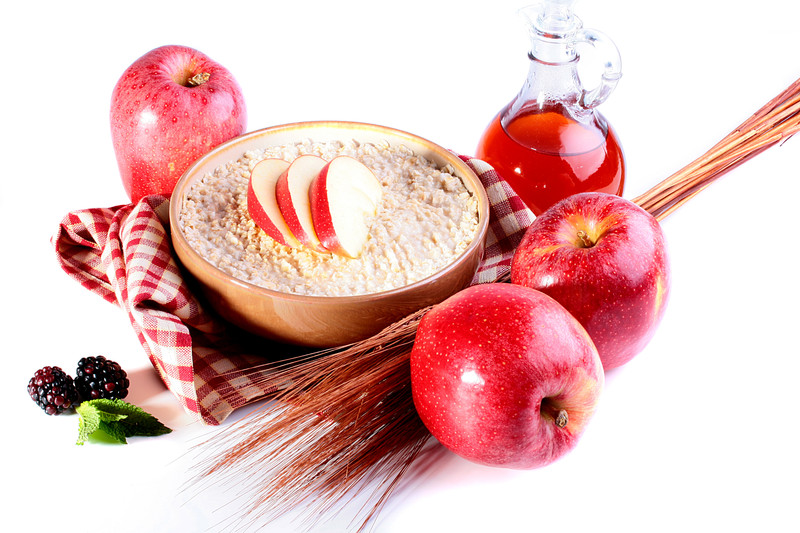 I've come to see oatmeal as a quick healthy breakfast, but I certainly didn't always view it this way. When I was younger I can vividly remember thinking that oatmeal was something that only old people ate, sitting in their slippers while taking turns complaining about things like teenagers and the cold.
BUT WAIT!
Countless personal trainers, bodybuilders, and other fitness-minded folks that I've talked with about nutrition LOVE and rely on oatmeal as a versatile source of complex carbohydrates. It's quick, healthy, and can be stored conveniently in your desk for over TWO YEARS (which is perfect for desk jockeys). With oatmeal there's NO EXCUSE for not starting your day off with a healthy breakfast that will get your metabolism going, and your energy levels skyrocketing.  I guess there's some truth to the belief that with age comes wisdom. Thanks old people!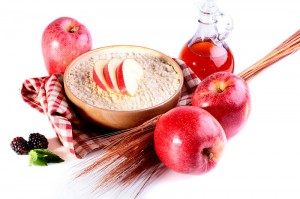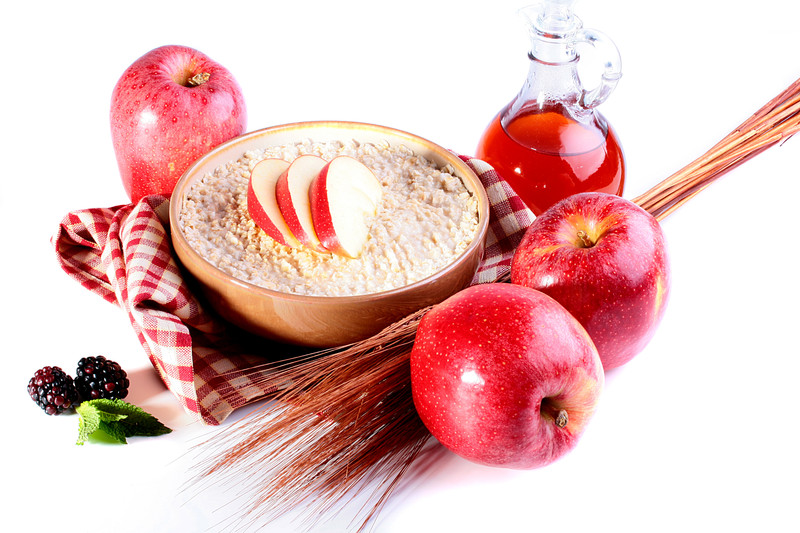 [h4]Oats are wonderful way to start your morning because they:[/h4]
Are relatively low and both fat and calories
Pack a healthy dose of fiber – The fiber in oatmeal provides greater satiety, that is you feel full longer.
Are a good source of complex carbohydrates – which take longer to digest and as a result cause amore slow and steady flow of sugar into the bloodstream, rather than the spike and crash caused by simple carbohydrates (e.g. candy, cakes, white bread, and most foods with added sugar)
Are a moderate source of protein

POWER boost the protein content by adding a half scoop of your favorite protein, or natural peanut butter.
[video_left][video_frame]
[iframe url="http://www.youtube.com/embed/xa6RddiBboM" width="572″ height="312″]
[/video_frame][/video_left]


Items mentioned in this video include the Flexible Cutting Boards
, and Easy Grip Apple Slicer
, both of which can be purchased for just under $10.00 each (Please know that the above links are affiliate links and I do earn a commission if you complete a purchase through them, but there is no additional cost to you. As always, thank you for your support!)
You will need:
1/2 cup of old-fashioned oats (I recommend Quaker)
1/2 cup of diced cooked apples

Core and slice. Bake at 350 F for about 40 min. or until tender
FDJ At Work Shortcut Method: core and slice, then microwave for about 3-5 min.

1/4 tsp of cinnamon (Why cinnamon? Checkout our

Benefits of Spices

article)
Add honey to suit your taste

Try fresh local honey via a nearby farmers market. Not sure where your farmers market is? If you're living in America, the USDA has a fairly decent site for finding a

farmers market

 near you.

1-2 Tbs. chopped walnuts (optional)
POWER Protein Oatmeal Nutrition
| | Total with Water | Total with Milk |
| --- | --- | --- |
| Calories | 399 | 489 |
| Total Fat (g) | 13 | 13 |
| Fiber (g) | 13 | 13 |
| Carbs (g) | 59 | 72 |
| Sugar (g) | 18 | 30 |
| Protein (g) | 21.5 | 30.5 |
Prepare your old fashioned oats according to the manufacturers directions.
And BAM, you've got a fit twist on one of grandpa's favorites.
What's your favorite quick, healthy breakfast?
Best wishes,
-Matt