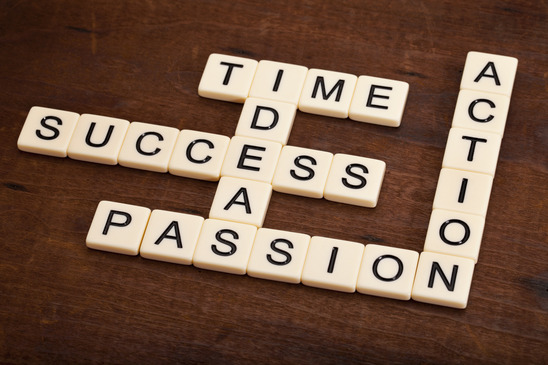 Greetings fellow fit desk jockeys and fitness freaks. I can't believe that it's already been over a year since I started my blogging and fitness journey at buildingleanmusclemass.net! First off I humbly ask for your forgiveness since this post is actually about a month late, but I assure you I was not off eating bonbons. Secondly, I'd like to thank YOU for sharing your fitness journeys with us for the last year! The amount of visitors we're seeing has been rising steadily month after month, and it truly affirms for us that we are taking the site in the right direction. On a side note, since going live in January 2011 our facebook fanpage has gone from 1 like to over 680 likes at the time of this post! Simply humbling and amazing!
[h4]Your Feedback = LOVED![/h4]
The invaluable feedback that so many of you have provided in the from of questions, suggestions, corrections, etc truly makes our day. It also is instrumental in helping us to ensure that we're providing you with content and a community that you find valuable. Thank you for making us better, and thank you for making us who we are today.  We still uphold our pledge to respond to all questions within 24 hours, so please keep them coming.
[h4]My Most Recent Results:[/h4]

[h4]Stat Review[/h4]
You might recall that at the beginning of my journey back in August/September 2010, I was 198 lbs, and of that weight 160 lbs was lean weight. Feel free to click here if you'd like to see a picture taken at the begining of my fitness journey, but please be warned, it may be painful for some viewers (particularity me!) :o. I'm proud to say that currently I'm a little over 206 lbs, and just a little over 175 lbs of that is lean weight. On a side note, my annual fall physical revealed that I've also significantly raised my High-density lipoprotein (HDL) reading since the same time last year. Rockin!
HDL is typically referred to as "good" cholesterol, as it's able to remove cholesterol from the arteries and then carry it to the liver for excretion or re-utilization. Individuals that have lower levels of HDL in their blood (less that 40 mg/dl) have increased risks for heart disease. Though personal levels of HDL cholesterol is dictated in many respects by your genetics, exercise has proven to be one of the only ways to raise HDL levels outside of seeking prescription drugs from a physician. Adopting a quality exercise program  has been shown to effectively raise HDL levels by 10 to 15%!
[notify_box font_size="13px" style="green"]In the last year I've gained nearly 15 pounds of muscle![/notify_box]
The amazing part to me is that I don't feel like I've really changed my life all that significantly. I still drink beer, have days where I fall of the wagon, and I still indulge in one cheat day a week without any guilt whatsoever. That being said, I can definitely say that my energy and strengths levels have skyrocketed, and I've become fairly addicted to strength training (I guess there are worse things to be addicted to :)).
When I look back at the person I was when I began my journey, I'm extremely thankful that I started taking action when I did. In the past I was very often tired and rundown, and I was plagued by lower back pain that at times would flare up pretty intensely. I visited the doctor and he ended up giving me some pain medication that I could take during future flareups. I asked him "Do I have something wrong with me like a collapsed disk or something??" To my surprise he responded "No, but have you considered that you might just be out of shape?" Oh, crap…Talk about a moment of clarity. Today I'm proud to say that I haven't had any back pain for over 9 months, with the exception of post dead-lift days, and that's more of a good sore than pain. It's amazing the impact that little changes can have on the big picture!
Recall that the main changes that I made in my lifestyle were:
Committing to working out 4 days/week for an hour
Eating cleaner by including more lean protein and vegetables
Including

protein shakes

as a part of my diet, especially post workout
[h4]Fitness Plan of Attack[/h4]
Since my last stat update in January of 2011, I've amended my workouts to include very little cardio, at least in the generally accepted sense of the word.  To be honest cardio bores the hell out of me! I'm also one of the cursed who drops weight like I'm starving myself when I jump on a treadmill or elliptical, so I avoided such tortures like the plague during this period in an attempt to build some real muscle mass. In the near future I will be incorporating more "fun" cardio into my workouts in the form of classes like boot camps and Spin, in order to help get my body fat percentage down a little more once a reach my goal weight.
This year has been a wonderful learning experience and I'm SO close to accomplishing the goals that I set for myself. My trainer Sam, who is a consultant for fitdeskjockey.com once told me that you'll REALLY start feeling and seeing the results from your strength training after about a year, and I have to say that he's 100% right! I know it's not what people tell you in the media, especially when they want to sell you their 90 day solution, but building muscle and getting fit takes time. The best part is that you can start today by only making small consistent changes for the long-term. These small changes build on each other like a small snowball rolling down a slope, and gradually over time the snowball gets larger and larger until it's flying down the hill and there's little you can do to stop it.
Since you're here reading this you probably realized that the name of the site has been changed to fitdeskjockey.com, so be sure to update your bookmarks accordingly. The reasons for this change are also two fold:
We feel that the new name better represents the focus of the site

It's just a much snappier name
As promised we will be rolling out several "How to" videos in the "Videos" section of the site due to popular demand. We've already received many requests for specific material to be included, but if there's something that you'd personally like to see, please feel free to let us know via our contact page.
Sound OFF!
How does the darkness and cold of winter effect the pursuit of your fitness goals? Do you do anything different? OR say whatever trips your trigger.
 Looking forward to another rocking year!
Best wishes!
-Matt